Grain de Soleil 2022
The pink gold of Les Complices des Calanques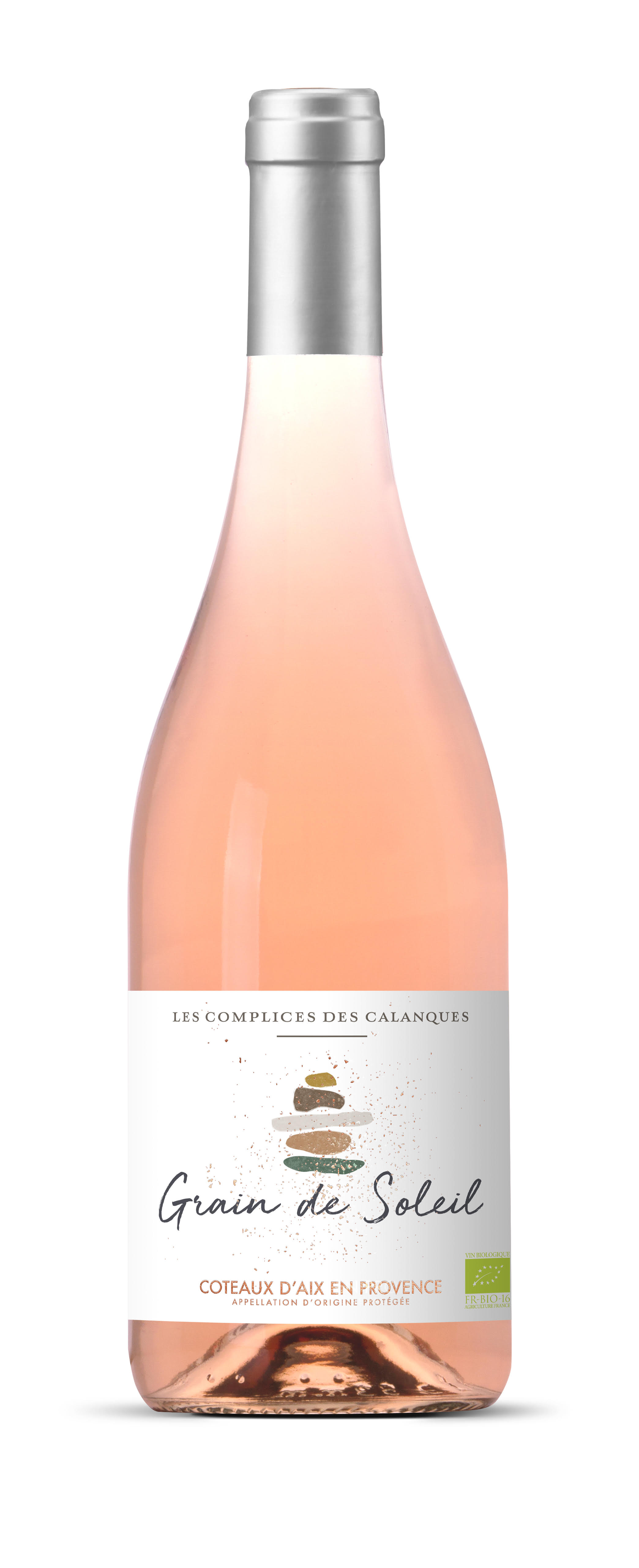 GRAPE VARIETIES
Grenache 75% – Cabernet-Sauvignon 15% – Shiraz 10%
TERROIR
This wine comes from Provence, 30km north of the historical town of Aix-en-Provence.
The deep soil is a rich mix of rock and clay covered by a shallow layer
of limestone, clay and other nutrients.
The plots of grapes for this wine are in conversion to organic farming.
WINEMAKING
Traditional with temperature control.
WINETASTING
The wine has a beautiful, luminous pale pink color.
The nose seduces with appealing aromas of red and white fruits
(raspberry, peach, redcurrant).
A little touch of citrus makes this nose very tonic.
The mouth is very well balanced and elegant, extremely fresh and fruity.
This wine is also mineral, a typical result from this terroir to the north of
Aix-en-Provence.
The finish is brisk and refreshing
AGING POTENTIAL
2 years.
FOOD PAIRING
Apéritif, scallops risotto, grilled cod fish, salmon tartare…
SERVING TEMPERATURE
10 to 12° celsius.